(KCRG-TV9) -- Since a number 16 team beat a number one team during March Madness, Little Caesars will be giving away free pizza.
Little Caesers made the announcement on Twitter after University of Maryland-Baltimore County Retrievers upset the Virginia Cavaliers in a 74-54 game.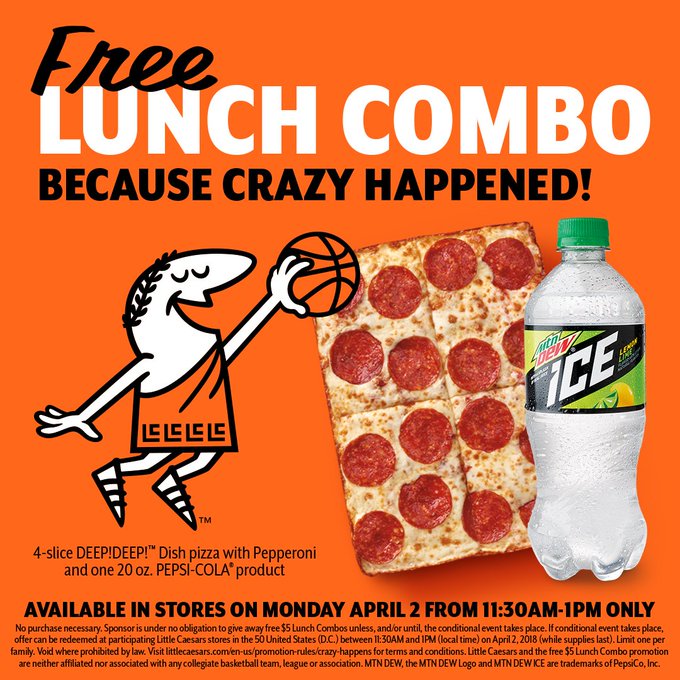 The free Lunch Combo will be available at participating stores from 11:30 a.m. to 1 p.m. on April 2 or while supplies last.
CLICK HERE to view all the details on the promotional offer.