Des Moines man accused of severely injuring his baby
DES MOINES, Iowa — An 18-year-old Des Moines man is accused of causing severe injuries to his five-month-old son.
Des Moines police say they began investigating Dominick Clausi after a relative reported bruises on the baby's body December 7th. Doctors at Blank Children's Hospital report the baby had skull fractures and a brain bleed. They also discovered signs of previous abuse.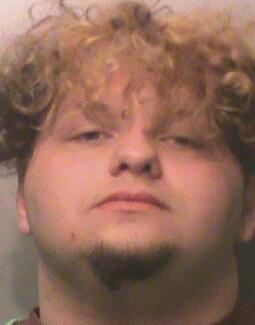 Des Moines Police Sergeant Paul Parizek tells WHO Radio News that there is evidence that Clausi h violently shook the baby, smothered the baby by forcing its head into a pillow, and bit the baby. The abuse is believed to have occurred over a period of several weeks.
"We determined that there were multiple skull fractures and various other injuries that were in different stages of healing." Parizek said. Jail photo from WHO TV.
Clausi is charged with multiple acts of Felony Child Endangerment. He was arrested Tuesday.