Trump Jr. To Attend Pheasant Hunt in Iowa
AKRON, Iowa (KCRG-TV9) -- Congressman Steve King announced on Twitter October 9 that Donald Trump Jr. will be hunting at his Annual Colonel Bud Day Pheasant Hunt.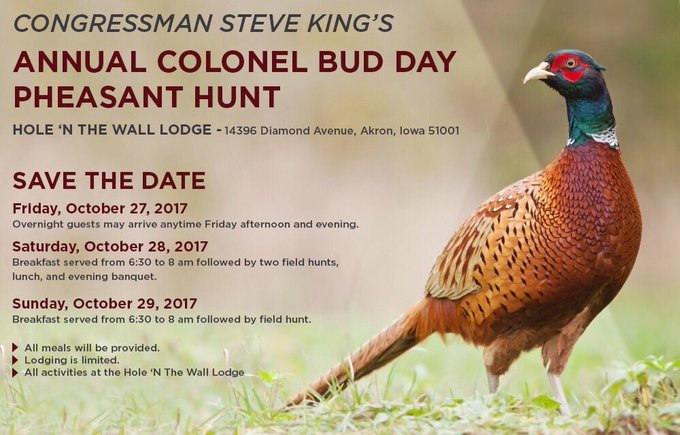 The event is held in Akron, Iowa at the Hole 'N the Wall Lodge October 27-29.
The three-day event includes all meals. The lodging is limited.