Iowa sports announcers fired for racist comments VIDEO
posted by Wendy Wilde -
FOREST CITY, IOWA - Two Iowa sports radio announcers are out of jobs after making racist comments on the air during a high school basketball game. A video clip from the game between Forest City High School and Eagle Grove High School was posted on Facebook Sunday night and went viral.
KIMT TV reported that longtime northern Iowa announcer Orin Harris and a female producer are heard on the video talking about the ethnicity of some of the Eagle Grove players.
In the video they are heard commenting on the "Espanol people in Eagle Grove."
Harris goes on to say "As Trump would say, go back where they came from."
Both announcers have been fired.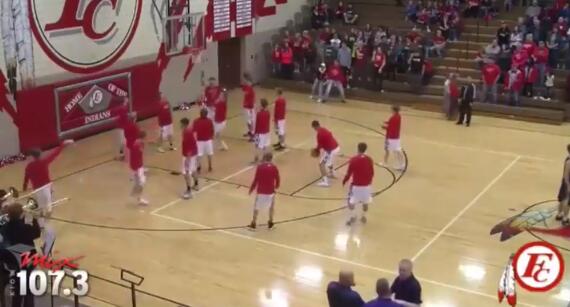 Screenshot from viral video