Let's just pause for a moment. Breathe. Think about what happened yesterday in Cedar Rapids; our mayor has declared his run for higher office seeking the Governor's office in 2018. That in itself, whether you support the guy or not, is a rather big deal.
And then there's today... the sitting president of these United States of America is coming here, to our town. That is certainly a big deal. Again, whether you support the guy or not, you cannot take away the importance of the day. Some would call it "Uge."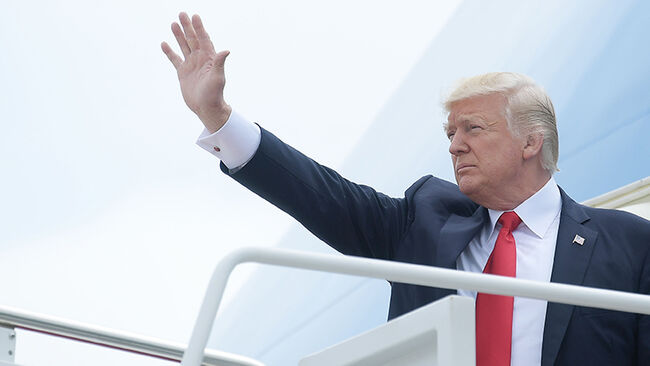 Make no mistake, these are two big days for Cedar Rapids and moreover, the state of Iowa. All eyes of the nation are on us today. Of course, the President will be touring Kirkwood Community College this afternoon and what a great canvas to serve as a backdrop of his first speech in Iowa as President.

A community college in fly-over country making National News as a world-leader in the fields of technology, specifically Agriculture Technology.


It truly is a big day for us in Eastern Iowa. Rest assured the WMT News Team is covering it from top to bottom.

We'll break in as Air Force One lands (it's a marvel in itself if you've never seen it) and we'll carry his speech this evening live from 7pm.

Tomorrow afternoon we'll break down what the visit meant, what we hear, and what it means.

Drivetime 380 w/Justin Roberts & Dan Egger
Want to know more about Drivetime 380 w/Justin Roberts ? Get their official bio, social pages & articles on AM 600 WMT - News Talk Sports!
Read more