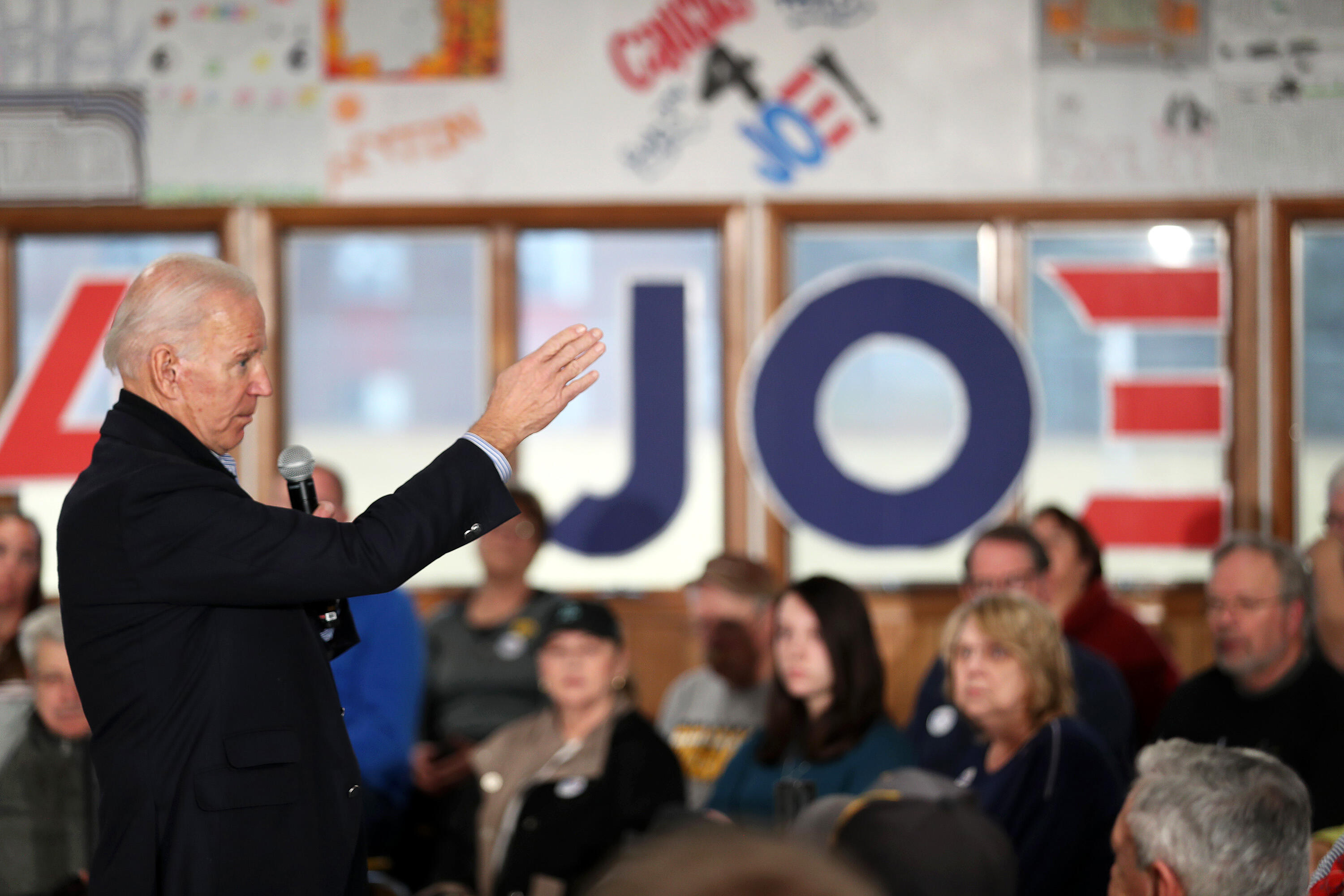 DES MOINES, Iowa - Former Vice President Joe Biden has the endorsement of a high ranking Iowa Democrat leading up to the state's first in the country primary contest.
Attorney General Tom Miller says Biden is a good person, would make a good president and is the most electable Democrat. "I had a chance to think about Joe Biden and Pete Buttigieg and Amy Klobuchar," Miller told WHO Radio News. "I liked all three of them a lot, but decided on Joe."
The Biden campaign announced Miller's support Monday. Miller also released a statement, saying he's supporting Biden because he's a man of integrity and character.
He joins former Governor Tom Vilsack, along with his wife, and Iowa Democratic Congresswoman Abby Finkenauer in supporting the former vice president.
Iowa Congressman Dave Loebsack announced Sunday that he is endorsing Buttigieg for president.
Miller says he'll be actively campaigning for Biden before the February 3rd caucus. "I will be campaigning for him during this week, and the other two weeks as well" Miller said. "I'll maybe make some appearances without him being present, and work with his campaign staff and volunteers, whatever they want me to do."
Miller first endorsed Montana Governor Steve Bullock for president, and introduced him on stage at the Polk County Steak Fry in September, where 17 candidates appeared. He's knows Bullock from the Montanan's days as a fellow state attorney general.
In backing Biden, Miller says the former vice president connects well with working class people, which is reflected in head-to-head polls against President Trump.
He thinks both the more left-leaning Bernie Sanders and Elizabeth Warren would have a tough time winning the general election.
But Miller thinks a more moderate Democrat has a chance to carry the state in November. "Our presidential candidate could win here," said Miller. "It is up hill. The state has been trending the other way. That's why I think it is really important to have Biden as our nominee. I think he would bring back working class voters, and potentially rural voters."