No word when Iowa Supreme Court will decide on abortion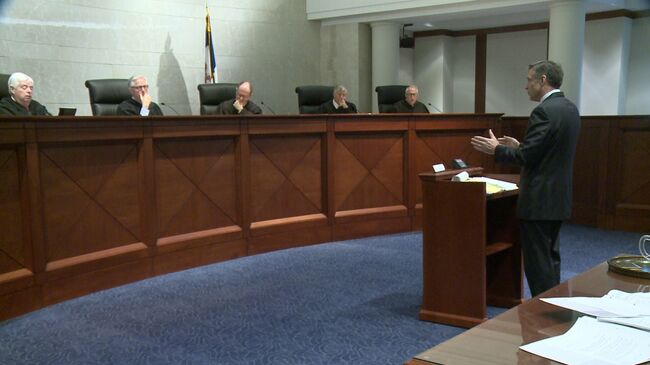 DES MOINES, Iowa - There is no word on how soon a decision from the Iowa Supreme Court will come after the Court heard a challenge to the state's new abortion law Wednesday morning.
Planned Parenthood and the American Civil Liberties Union of Iowa say requiring a second doctor's appointment and 72-hour mandatory wait after that appointment is unconstitutional because it creates a burden for the woman.
"There are few decisions a person can make in a lifetime that are more intimate and personal, and few decisions that are as central to personal dignity," attorney for Planned Parenthood Alice Clapman told the court.
Planned Parenthood and the ACLU says the law creates more hoops for women to jump through before getting an abortion. Lawyers for the ACLU say the extra clinical appointment and mandatory 72 hour wait after that appointment is unconstitutional.
WHO Channel 13 reports the state's attorney told the Court the 72-hour wait allows a woman to make an informed decision.
"The point of the statute is to provide time which everybody agreed is a good thing, to make an important decision and make sure certain information is exchanged. The 72 hours is 72 hours. We had an exchange about whether 24 is different than 72. The record shows that at a practical matter it's no difference at all," argued Jeffery Thompson, and attorney for the state.
Gov. Kim Reynolds backs the 72 hour wait. A message from her office says she will continue to fight for the unborn.
The court has not given a date for when a ruling in the case will be released.