Iowa landmark gets Super Bowl ad spotlight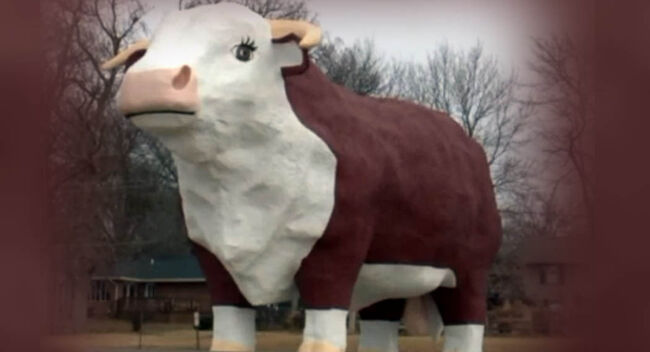 AUDUBON, Iowa -- An Iowa landmark is featured in a Super Bowl commercial in the third quarter of the game.
Audubon's Albert the Bull will be featured in a Cenex Commercial ad, produced by CHS Cenex, out of the Minneapolis area.
The ad that will air regionally in the Midwest all started with a phone call to the city. "Got a hold of the city to see if they could use Albert as a piece in the Super Bowl ad," Brandon Toft, president of the Audubon Chamber of Commerce tells WHO Channel 13.
"They brought it to the city council, they approved it, we kind of went from there."Before the cameras rolled, Albert was in need of a makeover.
"I was also on a committee to spruce up Albert," said Toft. "A group of us got together, we got a grant so we repainted Albert, we got some paint donated to us."
The crew came to town on a Saturday in the fall and shot all day long. Then, last week, the commercial producers from CHS Cenex came to Audubon to hold a premiere of the commercial and documentary.
"I think we're going to get a lot more awareness of Albert," said Toft. "Hopefully there will be some more tourism, people will want to come see him."