Iowa Sanctuary City ban would protect illegal immigrants who report crime
posted by Wendy Wilde -
DES MOINES, Iowa - A new Iowa Sanctuary City ban, if approved at the State Capitol, would protect illegal immigrants who report crime, while withholding state funds from cities that declare a Sanctuary City status.
Supporters of a Sanctuary City bill say it makes Iowa safer. Police Chiefs in Marshalltown and Storm Lake disagree, and are speaking out against the bill.
"I think we're trying to solve a problem that does not exist in Iowa," Marshalltown police Chief Michael Tupper is quoted telling an Iowa subcommittee at the State Capitol.
Representative Steven Holt, of Denison says the bill is aimed at stopping catch and release.
"If local law enforcement agencies are not cooperating with federal authorities and not sharing information, it would create the kind of situation that killed Sarah Root, and so that's what we want to stop in Iowa." Holt tells Simon Conway on Newsradio 1040 WHO.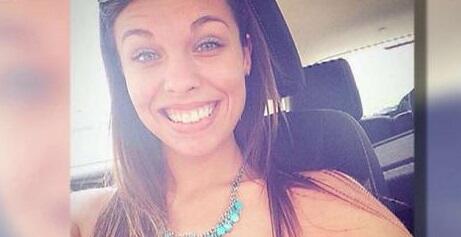 21-year-old Root died in 2016 after being injured in a crash in Omaha.
The Omah World-Herald reported: An undocumented Honduran immigrant, 19-year old Edwin Mejia was charged with drunk driving and motor vehicle homicide in the case. Police say he had a blood-alcohol content more than three times the legal limit and was street racing in a pickup truck when he hit her car. A relative posted his $5000 bond and Meija was never seen again.
Holt says the Iowa bill includes a provision that illegal immigrants who report a crime will not be arrested.