How romantic! Valentine's Day by the numbers!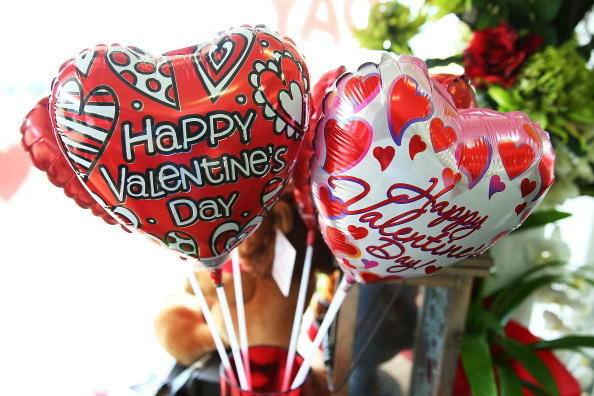 CREDIT Getty Images
h/t Joe Pags
We've got the results of new Valentine's Day surveys from OpenTable, Groupon, Toluna and Splender, and we pulled out the most interesting results from all of them.
Here's the state of love in 2017 by the numbers.
1. More than four out of five people are doing SOMETHING to celebrate Valentine's Day this year.
2. 55% of people plan on having sex tonight. And 34% of women say they want sex more than ANYTHING ELSE tonight.
3. 46% think today should be a national holiday and a paid day off work.
4. Valentine's Day is more likely to be an END than a beginning. 13% of people have dumped someone on Valentine's Day . . . while 12% have gotten engaged.
5. 71% of couples will go out for dinner either tonight or another night this week to celebrate.
6. 87% of people will cheat on their diet during Valentine's Day dinner. And 44% will order more expensive things than they normally do when they go out to eat.
7. The worst thing you can do to kill the mood at dinner tonight is use your phone too much. The other bad things you can do are: Being rude to your server . . . talking about your ex or politics . . . and having bad table manners.
8. 8% of people will spend more than $500 on Valentine's Day this year. 3% of people will spend less than $10.
9. Men think they're more romantic than women. The average man gives himself an eight out of 10 for romance . . . the average woman gives herself a six out of 10.
10. And finally, one out of five people think it's okay to go on a first date tonight.

I am a very proud Citizen of the United States. That took place in early 2008 after a seven year legal journey. As you can imagine, I have some views on immigration which you will find in these pages from time to time.
I was born in London, England and have been American in my attitudes for as long as I can remember. The Constitution should be regarded as a sacred document. Unfortunately as each year passes it seems to be less important. We have a President who told the American People BEFORE he was elected that the Constitution was a "flawed document". That would have been electoral suicide just a few short years ago. I remember when we were trying to help Iraq write it's constitution I said on the radio "we should give them ours! After all, we stopped using it years ago".
I started work as a journalist in 1976 when at the tender age of 16 I got a job on the Jerusalem Post. Recently I have been guest hosting talk radio around the country. Prior to that, you could have heard The Simon Conway Radio Experience.
I am a radio talk show host whose conservative outlook was forged in my native UK, where I experienced the considerable downsides of European-style socialism. I have a unique insight into health care and all the other trappings of a socialist society because I've already lived through where we are headed.